The ongoing labour dispute between Canada Soccer and its men's and women's teams boiled over Friday with the women saying they are on strike over pay equity issues and budget cuts.
In a joint statement published by the Canadian Soccer Players' Association (CSPA) on Friday, national team players said they are "outraged and deeply concerned" by Canada Soccer's reported funding cuts, adding: "The time is now, we are taking job action."
Enough is enough https://t.co/ee6Rqvt8Uz

— Christine Sinclair (@sincy12) February 10, 2023
The women's captain, Christine Sinclair retweeted the statement with the caption "enough is enough" and later told TSN's Sportcentre that "until this is resolved, I cannot represent this association."
Players from the men's national team have also released a joint statement backing the women's side.
A message from #CANMNT 🍁 pic.twitter.com/7OQEJg7FMN

— Mark-Anthony Kaye (@MarkThEwizz) February 10, 2023
Less than a week before Canada, the reigning Olympic champions are due to play the United States, Brazil and Japan in the SheBelieves Cup, Sinclair and Janine Beckie appeared on TSN to say they will not take part in any team activities – including playing – until the dispute is resolved.
Sinclair said: "Some of us trained today with our shirts inside out, but the fact we haven't heard from the CSA since we put in our demands, they haven't even had the courtesy to reach out to us to schedule an emergency call, as a team we've decided to take job action.
"From this moment on we will not be participating in any Canadian Soccer Association activities until this is resolved, whether that's training, whether that's games. That's very hard to say as an athlete who wants to compete, who wants to represent Canada but enough is enough at this point."
Former Manchester City forward Beckie added: "At this point we will not be training, we will not be attending meetings. Any scheduled activity with the national team in the near future we will not take part in.
Top Sports News Now
'The name of the game is intimidation': Hungry Gukesh takes on resurgent Magnus Carlsen
Vidit wins 4-2 against Nepomniachtchi to complete Indian quartet in FIDE WC quarters
Neymar joins exodus from Europe for 'greener' pastures in Saudi Arabia
Click here for more
"If we get to next Thursday evening and this is not resolved, we will not be taking the field against the United States in the SheBelieves Cup.
Advertisement
"This is the men and women's team together taking action against a federation which has mistreated us for far too long and we have been far too nice for far too long."
Canada Soccer said in a statement: "Pay equity for our Women's National Team is at the core of our ongoing player negotiations. Canada Soccer will not agree to any deal without it.
Also Read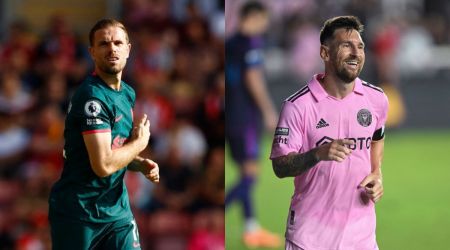 'Can't understand why coming here would damage Henderson's legacy and Mes...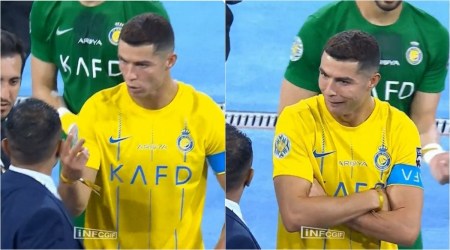 Watch: Cristiano Ronaldo looks bemused after being snubbed for player of ...
Jose Mourinho substitutes Roma player, forces his own team to play with 1...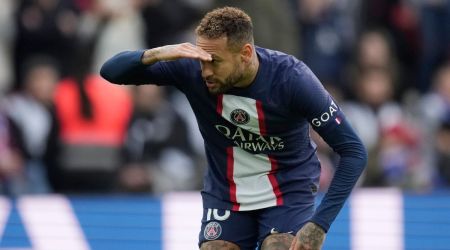 Neymar set for Saudi move after Al Hilal agree near-USD100M transfer fee ...
"That is why, after months of negotiations with our Women's National Team Players and their legal counsel, Canada Soccer already issued a mutually-agreed to retroactive payment."