Arsenal's title bid suffered a major jolt on Saturday when Brentford striker Ivan Toney's equalizer held the Gunners to a 1-1 draw.
But a major controversy erupted due to a major VAR gaffe coming out of the match and Toney's goal. According to Daily Mail, video referee Lee Mason forgot to draw offside lines on the equalizer.
Christian Norgaard was in an offside position when he crossed for Ivan Toney and the goal would have been ruled out if the VAR lines had been drawn, the report stated.
Arsenal coach Mikel Arteta was furious with the decision and pointed out that in an earlier incident during the build-up, an offside Ethan Pinnock was grappling with Arsenal defender Gabriel when Norgaard's free-kick was put into the box but was adjudged after a long delay not to have been interfering with play.
"I just looked back and it is offside, Arteta said. 'Have they explained why it wasn't allowed? No. It is frustrating but they will probably give an explanation later in the week. Today we haven't got one,' he said.
The Gunners dropped points for the second game in a row and gave Manchester City renewed hope of overtaking them atop the table.
Also Read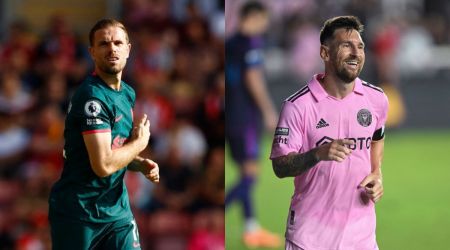 'Can't understand why coming here would damage Henderson's legacy and Mes...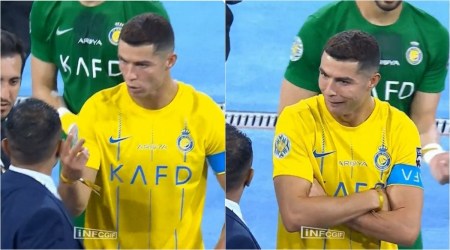 Watch: Cristiano Ronaldo looks bemused after being snubbed for player of ...
Jose Mourinho substitutes Roma player, forces his own team to play with 1...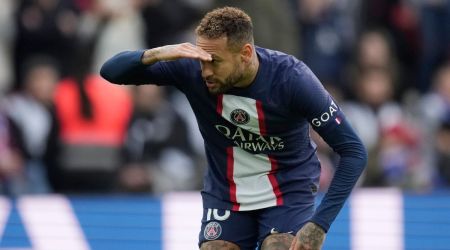 Neymar set for Saudi move after Al Hilal agree near-USD100M transfer fee ...
The result means City can cut Arsenal's lead to three points with a home win over Aston Villa on Sunday. With Arsenal then hosting City on Wednesday, Pep Guardiola's team would go top on goal difference if it wins both matches — although the Gunners have played one game less.