Manchester United legend Rio Ferdinand recently revealed the meaning behind Marcus Rashford's viral goal celebration.
Rashford who is like a man reborn under manager Erik Ten Hag, has scored 16 goals in 17 matches since the Qatar World Cup.
And after scoring each goal, he does a celebration where he stands still and holds his index finger to his temple. The celebration has also been used by many other players since it was first introduced by the English striker.
Now, Ferdinand who recently paid a visit to United's training ground Carrington, has revealed that the celebration stands for United's recent tough as nails mentality.
"Rashford, I found out today, by the way, I went to Carrington today to interview Bruno, it was good. But the celebration, it's mentality. Nice, innit. Simple. But it's just travelled massively. Everyone 'round the world is doing it now. All the young kids scoring goals, that's the impact Rashford has had," Ferdinand said on his podcast VIBE with FIVE.
The striker scored twice to set up a 3-0 win against Leicester on Sunday as Erik ten Hag's team closed in on second-place Manchester City and kept the pressure on table-topping Arsenal.
The England international fired his team in front on 25 minutes at Old Trafford after United withstood an early onslaught from Leicester.
Advertisement
He scored a second in the 56th and substitute Jadon Sancho added a third five minutes later.
Also Read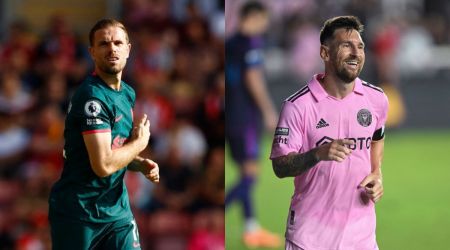 'Can't understand why coming here would damage Henderson's legacy and Mes...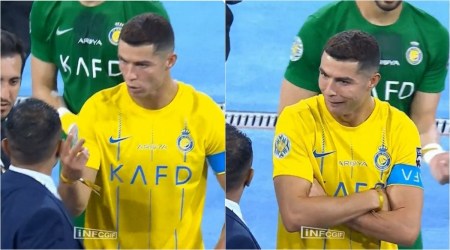 Watch: Cristiano Ronaldo looks bemused after being snubbed for player of ...
Jose Mourinho substitutes Roma player, forces his own team to play with 1...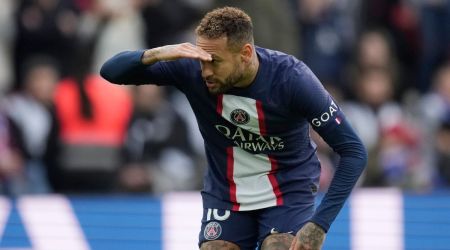 Neymar set for Saudi move after Al Hilal agree near-USD100M transfer fee ...
Rashford has scored in seven straight Premier League games at home, which is the longest run for a United player since Wayne Rooney's eight-game streak in the 2009-10 campaign. Ronaldo had a sequence of scoring in 10 straight games in 2008, but it is a measure of Rashford's form that he is keeping company with such iconic names.