Odisha FC played out a 2-2 draw with Chennaiyin FC to move back to sixth place in the Indian Super League table here on Thursday.
Odisha (22 points) now have a point ahead of Bengaluru FC, while Chennaiyin FC are five points behind them in eighth.
Chennaiyin FC began the game on the front foot, challenging Odisha FC with a high press. After a period of minor threats, they finally found space down the right from where Anirudh Thapa found Vincy Barretto's diving header in the 19th minute.
But, Amrinder Singh made the first of his three big saves in the game, stretching to his left to tip it wide.
6️⃣th spot remains open as @ChennaiyinFC and @OdishaFC share a point each in an entertaining match! 🤜🤛#CFCOFC #HeroISL #LetsFootball #ChennaiyinFC #OdishaFC pic.twitter.com/jANKwQc4AQ

— Indian Super League (@IndSuperLeague) February 2, 2023
It was Odisha FC who broke the deadlock in what turned into a lively first half.
In the 24th minute, Chennaiyin FC's miskicked long ball from the back was intercepted by Odisha FC's high line, and with two touches, they found Diego Mauricio in the box via Isak Ralte's through ball. The striker's powerful left footer on the run found back of net.
But Thapa was on hand to find an equalizer the very next minute. Odisha FC were caught unawares, allowing Thapa to run in between the defenders as Aakash Sangwan found him with an inch-perfect cross from the left flank that was headed in from close range.
In the final few minutes of the first half, both Peter Sliskovic and Abdenasser El Khayati threatened to score, with the latter being denied on a long shot by Amrinder.
Advertisement Top Sports News Now
'The name of the game is intimidation': Hungry Gukesh takes on resurgent Magnus Carlsen
Vidit wins 4-2 against Nepomniachtchi to complete Indian quartet in FIDE WC quarters
Neymar joins exodus from Europe for 'greener' pastures in Saudi Arabia
Click here for more
But once again, it was Odisha FC who went ahead minutes into the second half. This time, it was Chennaiyin FC's defence that wasn't alert to a run into the box.
Nandhakumar Sekar was allowed time on the right flank to put in a low cross as Isak slipped into the six yard box to slot the ball into the net.
Chennaiyin FC took control of the game again from there. In the 56th minute, they found another equaliser through El Khayati. Barreto's run down the left seemed to have ended in a feeble cross, but the ball bounced back into the path of El Khayati who took a calm touch before placing his shot to beat Amrinder.
Advertisement
Amrinder put his body on the line in the 67th minute to deny substitute Kwame Karikari from close range, and El Khayati nearly pulled off a goal-of-the-season candidate when he curled a long-range shot with a short backlift only to find the post. That was their last substantial chance to win the game.
Also Read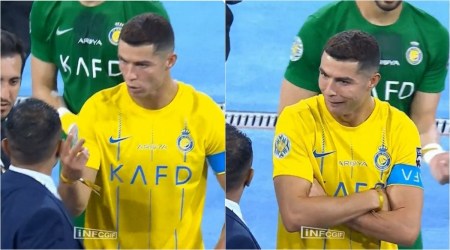 Watch: Cristiano Ronaldo looks bemused after being snubbed for player of ...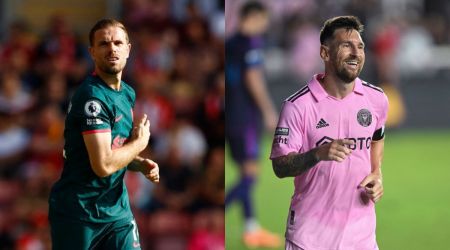 'Can't understand why coming here would damage Henderson's legacy and Mes...
Jose Mourinho substitutes Roma player, forces his own team to play with 1...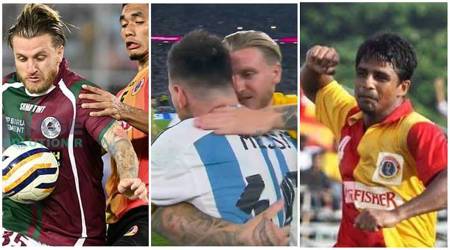 'Mohun Bagan World Cupper Cummings just played with Messi but is nothing ...
Chennaiyn FC's seventh game without a win meant they cannot afford to drop points in their last four games if they want to stay in playoff contention. They face Kerala Blasters next on February 7, while Odisha FC return home to play FC Goa on February 6.