Real Madrid's Brazil forward Vinicius Jr expects punishment to be handed out by Spanish authorities against hate crimes after a mannequin wearing his No. 20 shirt was hung from a bridge in front of the club's training centre ahead of the Madrid derby.
Real host Atletico Madrid in the Copa del Rey quarter-finals on Thursday and the mannequin was hung next to a banner in Atleti's red and white colours, which read "Madrid hates Real", during the early hours of Thursday, police said.
"Vinicius Jr is aware of the situation but is fully concentrated on tonight's match," a spokesperson for 22-year-old Vinicius told Reuters.
"He will discuss the issue tomorrow with his club and legal staff but his position is still the same as before – he expects punishment from the authorities, not official statements."
⚪️ ÚLTIMA HORA I Comunicado del @RealMadrid

👊🏿 "Lamentable y repugnante acto de racismo, xenofobia y odio contra Vinicius"

🚫 "Manifestamos nuestra más firme condena ante unos hechos que atentan contra los derechos fundamentales y la dignidad de las personas"

📻 #PartidazoCOPE pic.twitter.com/OT7fmxsWnL

— El Partidazo de COPE (@partidazocope) January 26, 2023
Police told Reuters no charges had been filed but they had opened an investigation for what could be a hate crime after they removed the banner and mannequin early on Thursday.
Real, Atletico, LaLiga and the Spanish FA all released official statements condemning the act.
Vinicius has been subjected to racial abuse by fans on at least three occasions – at Camp Nou against Barcelona in November 2021, at Atletico in September 2022 and at Valladolid in late December 2022.
Prosecutors in Madrid decided not press charges over racist chanting aimed at Vinicius in September after finding that they "lasted a few seconds" and did not constitute a crime.
Advertisement Top Sports News Now
'The name of the game is intimidation': Hungry Gukesh takes on resurgent Magnus Carlsen
Vidit wins 4-2 against Nepomniachtchi to complete Indian quartet in FIDE WC quarters
Neymar joins exodus from Europe for 'greener' pastures in Saudi Arabia
Click here for more
In December, Vinicius accused LaLiga of continuing to do nothing about racist fans at matches, after videos on social media showed fans shouting abuse and throwing objects at him during a match the previous day at Valladolid.
Pele, Neymar and other leading Brazilian figures leapt to the defence of Vinicius in September 2022 after a panelist on a Spanish soccer show criticised the forward.
He said Vinicius was not respecting opponents with his celebrations, comparing his behaviour to that of a monkey — which immediately sparked a backlash on social media.
Also Read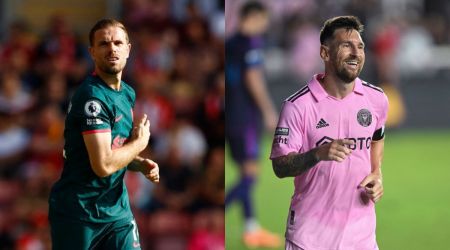 'Can't understand why coming here would damage Henderson's legacy and Mes...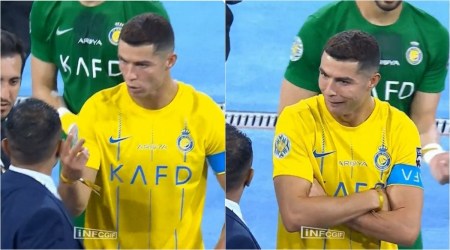 Watch: Cristiano Ronaldo looks bemused after being snubbed for player of ...
Jose Mourinho substitutes Roma player, forces his own team to play with 1...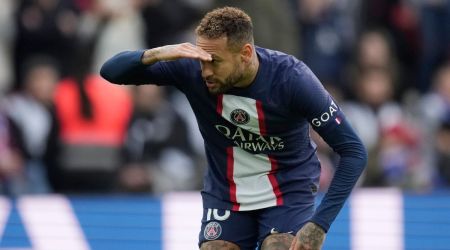 Neymar set for Saudi move after Al Hilal agree near-USD100M transfer fee ...Advertisement
Vinicius Jr issued a two-minute video statement at the time in response to what he called a "xenophobic and racist" insult, saying he "won't stop dancing" and that "the happiness of a black Brazilian being successful in Europe bothers" many people.