Serie A sensation Rasmus Winther Højlund, who plays for Atalanta, is drawing parallels with Manchester City star Erling Haaland. The youngster turned 20 last Saturday and is the youngest foreign player to have scored at least three away goals in the Italian league this season. Within the five major European leagues, only Bayern Münich's Jamal Musiala is ahead with a higher tally of away goals (4) than Højlund.
Højlund's footwork for a 6'3 striker 🇩🇰⚡️#SerieA #AtalantaSamp #GoAtalantaGopic.twitter.com/2H3ROAJyq8

— Danish Football (@DanishFTBL) January 28, 2023
Last summer, amidst the hype of the arrival of 'new Erling Haaland', Atalana secured Højlund's services for €17m. Standing at 1.91m/ /6'3″ tall, his combination of height, pace, and power has seen comparisons to City's goal-scoring machine, and Hojlund has already started to show just what he can do with a spectacular run of form and goals. Like Haaland, who is 1.94 m/6'4″ tall and has a similar Scandinavian descent, Hojlund is also a No.9 and can play as a lone striker upfront.
This has led to some of the top European clubs keeping a keen eye on him. AC Milan are reportedly targeting him to boost their attacking lineup. According to the Sport, Real Madrid are reportedly keeping a tab on the potential Haaland clone.
As a child, Hojlund used to imitate Cristiano Ronaldo. "One day he told me that he would imitate Cristiano in everything, and he started exercising every night, even with the flu," his father Anders recalled in an interview with Sportek. The first memory Anders has of his son is the little one playing with a beach ball bigger than him and that day he started kicking the ball. "There I knew he was left-handed," recalled Anders.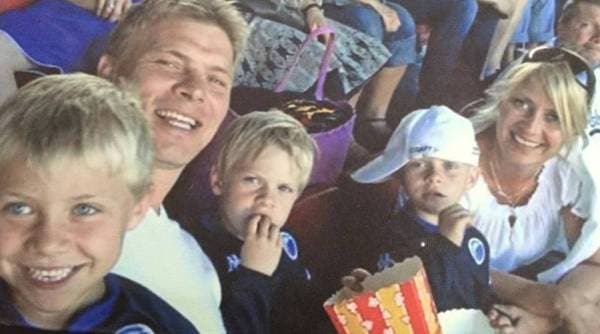 A product of the Brondby youth academy, Højlund started as a youngster at Boldklubben in 1893 before joining Copenhagen in 2017, where he finally hit the ground running during the 2020-21 season when he scored 15 goals in 22 games for the club's U-19 side.
Austrian side Sturm Graz then purchased him for €1.9m from Danish club FC Copenhagen in January 2022, and in just six months, his market value soared high. It was his transfer to SK Sturm Graz that did wonders for him. His record at the Austrian club was an eye-catching 12 goals in 21 games across all competitions.
"I see parallels between myself and Erling Haaland," Hojlund had said upon his arrival in Austria. "He is fast, left-footed, tall, has a good nose for goal, and is a classy finisher. His mentality is also completely insane," he had added.
One of the goals for Graz included a strike that saw him drive forward through the Salzburg backline before firing home an unstoppable left-footed shot, much in the way Haaland had done.
Advertisement
Raffael Behounek, the Tirol defender who marked Hojlund on his Graz debut, gave an insight into playing against him. Speaking to Laola1, he said, "He will be worth every penny. He is an absolute machine. When he has space, he is tough to defend against."
When Atalanta signed Højlund, he was a player who either scored a goal or provided an assist every 113 minutes during his time in Graz. After settling in, Hojlund is taking centre stage, scoring in his last four games between Serie A and the Coppa Italia. That included a spectacular strike in the recent 5-2 Coppa Italia victory over Spezia. Currently, in 24 games (including the Champions League), he has 11 goals and five assists.
Is 19 y/o Rasmus Hojlund the next Haaland? #SerieAScouting pic.twitter.com/oHq53jGwIG

— Serie A Scout ⭐️🇮🇹 (@SerieAScout_) January 19, 2023
Atalanta coach Gian Piero Gasperini has spoken highly of the youngster's talent. "He has extraordinary margins, the evolution he's had in recent months… He had to get into matches right away. He's incredibly generous, he has the desire to achieve results. Technically he has margins, in the air, he can do well there too given his stature. He can be a top future striker," Gasperini said.
Last month, in a match between Atalanta and Bologna, Højlund scored a goal of the highest calibre as he exploded into space and dinked the goalkeeper effortlessly.
Advertisement
Statistically, Højlund is getting the numbers – his 6.42 touches per 90 minutes in the attacking third is quite impressive. His 8.40 received progressive passes back this up, and place him in the top five per cent of centre-forwards.
Hojlund was handed his full Denmark debut in September and was part of the team that beat then-world champions France 2-0 in the UEFA Nations League.
Also Read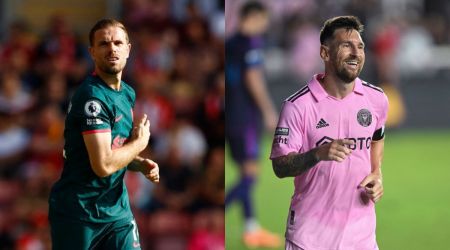 'Can't understand why coming here would damage Henderson's legacy and Mes...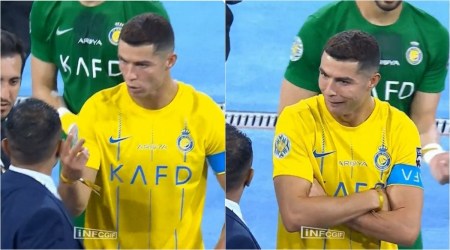 Watch: Cristiano Ronaldo looks bemused after being snubbed for player of ...
Jose Mourinho substitutes Roma player, forces his own team to play with 1...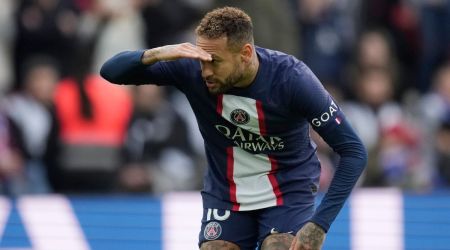 Neymar set for Saudi move after Al Hilal agree near-USD100M transfer fee ... Top Sports News Now
'The name of the game is intimidation': Hungry Gukesh takes on resurgent Magnus Carlsen
Vidit wins 4-2 against Nepomniachtchi to complete Indian quartet in FIDE WC quarters
Neymar joins exodus from Europe for 'greener' pastures in Saudi Arabia
Click here for more
It remains to be seen whether he has the same impact for club as well as country as Haaland.