Indian Prime Minister Narendra Modi was gifted a Lionel Messi jersey by Pablo Gonzalez, the president of YPF from Argentina on the sidelines of the India Energy Week in Bengaluru.
Modi had congratulated Argentina and Messi after they had won the World Cup in Qatar after beating France in a thrilling final.
"This will be remembered as one of the most thrilling Football matches! Congrats to Argentina on becoming #FIFAWorldCup Champions! They've played brilliantly through the tournament. Millions of Indian fans of Argentina and Messi rejoice in the magnificent victory! @alferdez," he had tweeted.
On Monday, Modi launched three initiatives in the green energy sector during the inaugural India Energy Week in Bengaluru.
Pablo Gonzalez, President of YPF from Argentina, gifted a Lionel Messi football jersey to PM Modi on the sidelines of the India Energy Week in Bengaluru pic.twitter.com/45SegRxfYR

— ANI (@ANI) February 6, 2023
The first was the 'Unbottled' project of the Indian Oil Corporation Ltd, under which Polyethylene Terephthalate (PET) bottles are recycled to produce yarn to knit fabric. The other two were a solar cooking system and E20, an ethanol-blended fuel, which will be available in select cities before being supplied across the country.
The Union minister for petroleum and natural gas, Hardeep Singh Puri, said the 'Unbottled' project aims at recycling 100 million PET bottles annually and will be the largest project in the world to reuse and recycle such bottles. "PET bottles will be converted to cloth for the frontline workers of Oil Marketing Companies, non-combat uniforms for Armed Forces and other institutions," he said.
Also Read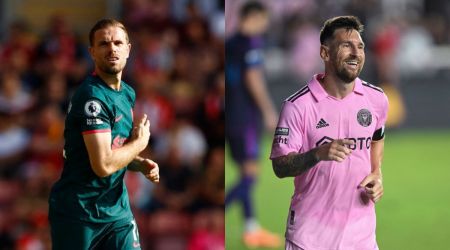 'Can't understand why coming here would damage Henderson's legacy and Mes...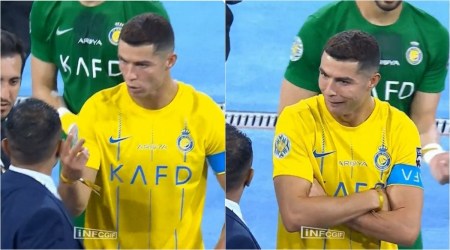 Watch: Cristiano Ronaldo looks bemused after being snubbed for player of ...
Jose Mourinho substitutes Roma player, forces his own team to play with 1...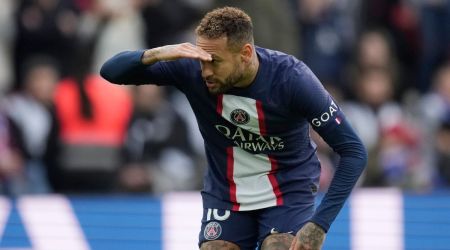 Neymar set for Saudi move after Al Hilal agree near-USD100M transfer fee ...
Modi also launched ethanol-blended fuel E20, which will be available at 84 outlets in 11 states of the country. A Green Mobility Rally was also flagged off where vehicles running on green energy sources took part to create awareness on green fuel.