Lionel Messi was adjudged the best men's player in the FIFA award ceremony on Monday but his arch rival Cristiano Ronaldo, who did not make it to the shortlist, abstained from casting his votes for this year's event.
The winner is decided after votes from select national team captains and coaches and Ronaldo, who captained Portugal on 136 occasions was expected to be part of the process. However, FIFA confirmed that after the World Cup in 2022 where Ronaldo was more or less relegated to the bench, longtime teammate Pepe took up the responsibility of voting in place of the 5-time Ballon d'Or winner.
The former Real Madrid defender voted for Messi's PSG teammate Kylian Mbappe as first choice, followed by Luka Modric and Karim Benzema.
On Monday, Messi edged Kylian Mbappé again, this time to take FIFA's best men's player award. After steering Argentina to World Cup glory in an epic final against Mbappé's France last year in Qatar, Messi won the best player vote against Mbappé and Karim Benzema to secure the FIFA prize for the seventh time in 14 years.
The 35-year-old Messi also beat Mbappé — who was seeking his first best player award from FIFA — to the Golden Ball trophy awarded by FIFA for the World Cup's best player.
After the win, he said, "This is an honour for me. I want to thank my colleagues, including my manager Scaloni, and we're here representing them all (the Argentina team), as we would not be here without them.
"It recognises the role they played in what we achieved," he added.
Advertisement
Speaking about year 2022, Messi said, "It's been a crazy year for me. I have achieved my dream, after so much fighting, and so much determination to win it.
Also Read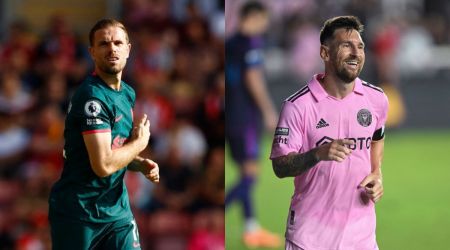 'Can't understand why coming here would damage Henderson's legacy and Mes...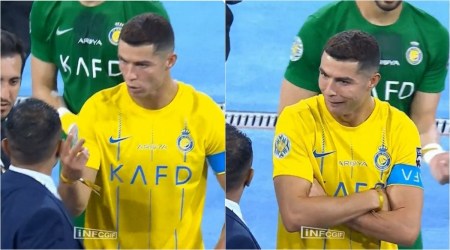 Watch: Cristiano Ronaldo looks bemused after being snubbed for player of ...
Jose Mourinho substitutes Roma player, forces his own team to play with 1...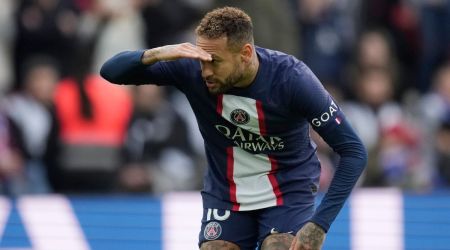 Neymar set for Saudi move after Al Hilal agree near-USD100M transfer fee ...
"Winning the World Cup is the most beautiful thing that has happened in my career. It's a dream for many, but few can win it," he added.