British billionaire Jim Ratcliffe's company Ineos confirmed Saturday it has made a bid to buy Manchester United, pledging to make the Premier League team "the number one club in the world once again".
Ratcliffe's Ineos company will compete with Qatari banker Sheikh Jassim Bin Hamad Al Thani, who also submitted a bid on Friday to buy out the Glazer family.
The 70-year-old Ratcliffe is one of Britain's wealthiest people with an estimated net worth of 12.5 billion pounds ($15 billion) following the success of his global chemical company.
"We can confirm that Sir Jim Ratcliffe and Ineos have submitted a bid for majority ownership of Manchester United Football Club," the company said in a statement. "We are ambitious and highly competitive and would want to invest in Manchester United to make them the number one club in the world once again." Ineos also appeared to cast itself as an alternative to foreign ownership, with the Qatari bid coming in the wake of a Saudi takeover of Newcastle last year. Defending league champion Manchester City — United's crosstown rival — has been Abu Dhabi-owned since 2008. Sheikh Jassim's bid has emphasized that only private wealth is being used, in contrast to the Qatari state-backed ownership of Paris Saint-Germain.
"We also recognize that football governance in this country is at a crossroads," Ineos said. "We would want to help lead this next chapter, deepening the culture of English football by making the club a beacon for a modern, progressive, fan-centred approach to ownership. We want a Manchester United anchored in its proud history and roots in the North-West of England, putting the Manchester back into Manchester United and clearly focusing on winning the Champions League."
Ratcliffe announced his intention to bid last month. That was a shift in strategy from last year when he launched a last-minute bid for Chelsea, but was not considered because he missed the deadline.
Also Read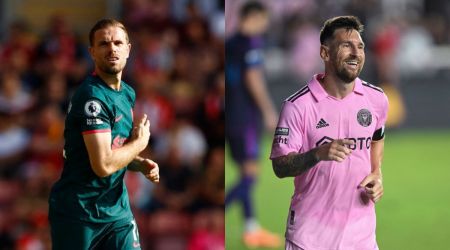 'Can't understand why coming here would damage Henderson's legacy and Mes...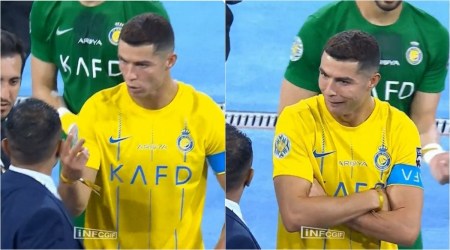 Watch: Cristiano Ronaldo looks bemused after being snubbed for player of ...
Jose Mourinho substitutes Roma player, forces his own team to play with 1...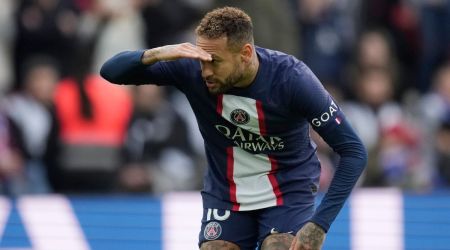 Neymar set for Saudi move after Al Hilal agree near-USD100M transfer fee ...
Ratcliffe, who already owns French club Nice, last year said he had no interest in another bid for a Premier League club after missing out on Chelsea and receiving little encouragement from the Glazers for United. But he would be a popular choice among fans because of his longstanding support of the club.